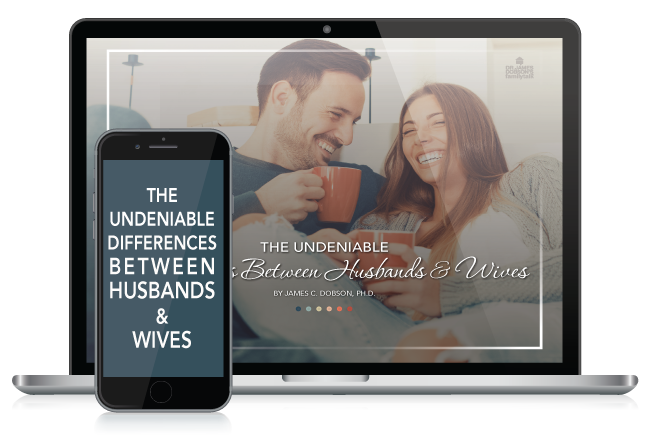 So what does this mean for your marriage?
In The Undeniable Differences Between Husbands and Wives, Dr. James Dobson talks about how men and women differ, how they complement each other, and how understanding these truths is key to enjoying a successful, intimate, long lasting marriage.
Enter your email to get your FREE eBook:
By submitting your email address you are opting in to receive Family Talk emails. You may opt out at any time.
Copyright ©2019 Dr. James Dobson's Family Talk is a ministry of the James Dobson Family Institute. All Rights Reserved.
Family Talk 540 Elkton Drive, Suite 201 Colorado Springs, CO 80907 (877) 732-6825
Reproduction without explicit permission is prohibited.